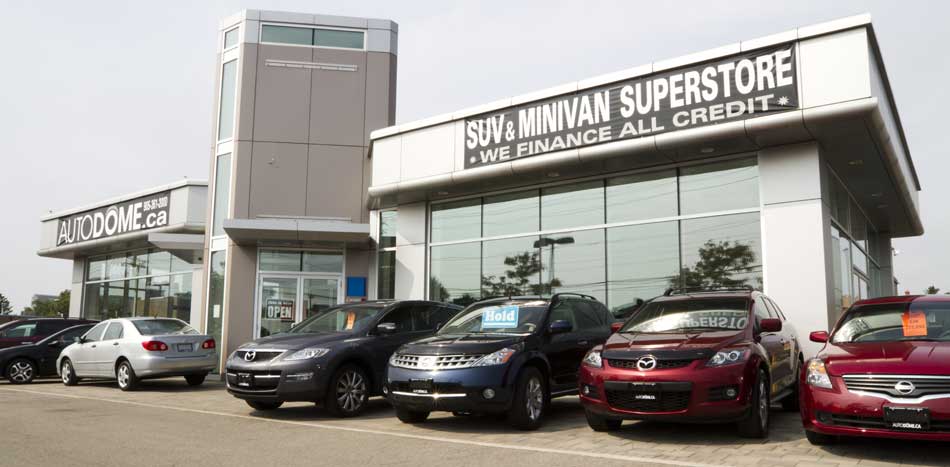 Since 1984, Autodome Ltd. has helped thousands of customers obtain their auto financing in Mississauga Ontario and the Greater Toronto Area [GTA]. We have Finance Approval Specialists ready to get the right used car loan for you. Our mission is to help you obtain the best car financing at the best finance ratepossible to suit your needs and budget. Regardless of your credit history; bad credit, low credit score,bankruptcy, collections or late payments, we can get you approved!
Our Finance Approval Specialists can also give you guidance on how financing a car can improve your credit rating and reduce your interest rate and lower your monthly payments.
For Example:
A $10,000. loan financed at 29.9% interest over 5 years will cost $323. per month. The same loan financed at 4.99% will cost only $187. per month. A saving of $140. per month!
With our financing program, you can buy or lease a used car or used truck even if you have declared bankruptcy, you have previous bad credit or you have no credit history. Just complete our Auto Loans Application and one of our trained Finance Approval Specialists will assist you in obtaining the best possible auto loan at the best interest rates and terms.
Our network of banks, lenders, finance companies and credit unions offer used car loans specifically for car and truck buyers with credit problems, no credit or special auto loan requirements.
"We care and want to provide you with the best value for your hard earned money."