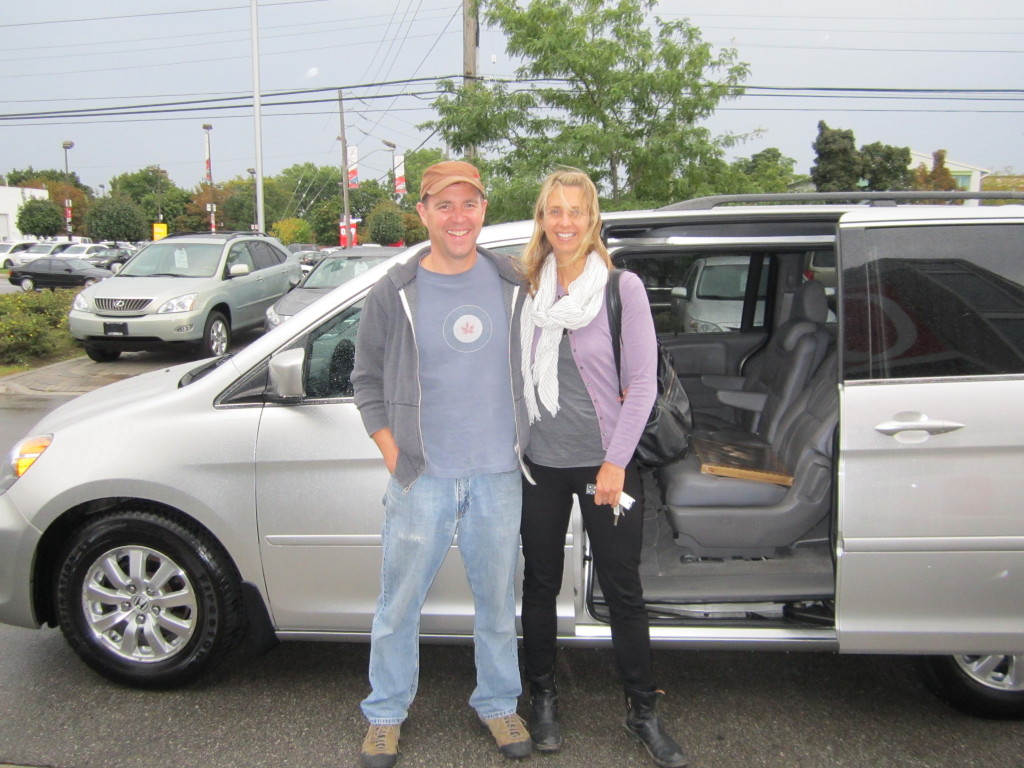 Jenny and Tim purchased an used Honda Odyssey from Autodome in Mississauga and this is what they had to say:
"We liked the low pressure approach to vehicle sales. The minivan appears to be in excellent condition and the sales staff have been very professional. I have already recommended Autodome to friends and appreciate the recommendation we received to come here in the first place. Sam was also very patient and helpful with our desire to test drive many different vehicles and compare different models. His honest evaluation of the pros and cons of different minivans really helped us make the best decision."
– Jenny and Tim O. from Toronto, On.