Stop Spending Money on Maintaining Your Old Vehicle and Get a Newer One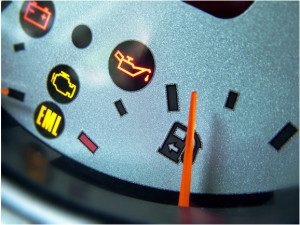 The clearest question when considering replacing a vehicle concerns the price of improvements versus the price of a newer ride. Obviously, if the old vehicle has damages that will cost more than its Canadian Black Book value to fix, the choice is simple. Frequently, it's not so simple. But even if the car is worth a few more dollars after fixes, it may be a smart move to look at other options.
Buying a newer car doesn't always mean buying a new car. Of course, new cars offer benefits beyond the immediate price tag, such as better fuel economy or safety features, and the reliability of a new car is an obvious benefit if your current car routinely lets you down. However, even lightly used vehicles can offer an immediate upgrade without as much of a burden to your bank account. While the price tag on newer vehicles may dissuade some from sending the clunker out to pasture, a vehicle used for two years may offer many of the same benefits in long-term reliability and improved features, making it even more worthwhile to make the change.
Avoid the worst case scenario
The biggest and scariest issue with an older car that's seen better days is that it might kick the bucket at any point. You might be on the way to a meeting, you might be picking the kids up from school, or you might be driving to the grocery store.
If there were a way to know exactly when the vehicle's parts would fail, you'd be able to make a change at exactly the right time, but it's not so easy. Plus, there's no guarantee that making one major fix after a breakdown is going to prevent something else from going wrong. The longer you hang onto your older vehicle, the more likely it is that multiple areas of the vehicle will fail, meaning that one fix comes with no guarantees. Those concerns just don't apply with a newer vehicle, and it makes sense to get rid of your old one before all of the hassles start to arise.
Non-Monetary Benefits
When it comes down to it, the decision may also come down to factors other than cost. Spending money on your car doesn't just mean spending money on transportation. It also means that you're choosing to stick with that exact ride, including whatever outdated or worn-out features it has. If you're on the fence about a new car after assessing your finances, consider the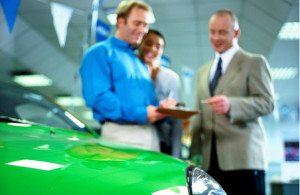 intangibles of a new car. In addition to obvious safety and efficiency improvements (which will undoubtedly save money down the road), it's also worth it to consider how much you value a perfectly function air conditioner or better turn-by-turn navigation. Newer cars also tend to have better self-monitoring systems, meaning that each time you make a purchase, you're moving toward easier and more efficient maintenance.
Newer cars are attractive for a lot of reasons, and when the old one starts to reach the end of its rope, a newer vehicle starts to make a lot more sense. It's a lower-risk investment that will require less maintenance and worry.
Please feel free to contact us here at Autodome at anytime. We have a toll free hotline just for you and we are here to serve!  1 (866) 980-5561