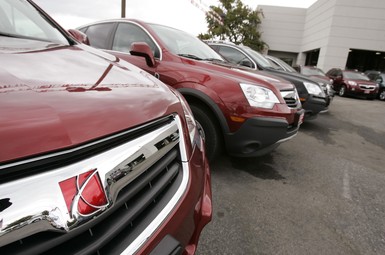 Could the Saturn brand really be dead? Unfortunately the answer is a yes. Autoblog has just gotten word that the deal that Penske was working on to purchase the Saturn brand from General Motors has fallen apart. There were major concerns about where future product would be sourced from after the initial period where GM would have been supplying the vehicles.  It was first rumoured that Penske would turn the Saturn brand into a Costco sort of company where it would sell vehicles produced by other makes under its own brand. That rumour turned out to be false of course. The next thought was that Penske had a deal in the works with Renault's Korean subsidiary but the Renault-Samsung board rejected the idea.
If you were in the market for a new Saturn don't worry, you will still be able to have your vehicle serviced at any local GM dealer. If you are in the market for a pre-owned vehicle come visit us in Mississauga, we have a wide selection of pre-owned vehicles that would be a great alternative to a new Saturn. Visit our website at www.autodome.ca
Press Releases from GM & Penske follow the jump.
Source: Autoblog